"Real Life HD" Web Conferencing Digital Microscope
Item No. HD-010-WEB-KIT  (HD) / HD-012-WEB-KIT  (Full HD)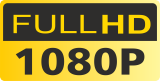 Real Life HD
Digital Microscope technology package for remote web meeting over readily-accessible common telecommunications applications via the Internet.
Provides high-quality communication and sharing of detailed magnified digital microscope images with others anywhere in the world using standard webcam based conferencing systems.
Plug & Play, Driver Free System
Inspectis Real Life digital microscopes require only a simple connection to your computers. Compatible with Windows, Mac, Linux and Chrome OS.
Available in two industrial form factors. Highly integrated Plug & Play system with solid stand and built-in illumination or modular system with single-arm boom stand and goose-neck LED matrix light.
  Contact us for more information or request a demo!