U10s, Ultra HD 2160p Modular Digital Inspection Microscope
Item No. HD-018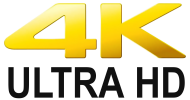 Making optical inspection enjoyable
Inspectis U10s is a modular Ultra High Definition 8.3 megapixel digital inspection system with 10:1 zoom, fast auto focus and on-board controls. U10s produces high resolution live pictures of your inspection objects with astonishing sharpness up to 80x magnification on 28″ monitor.
Designed for Ergonomic Use
Inspectis U10s provides relief to eyes, neck and shoulders. The unique ergonomic design with 228mm working distance allows operators to sit comfortably in a good working position and carry out their optical inspection tasks efficiently.
Robust and Endlessly Versatile
Modular design of U10s in industrial grade aluminium housing allows easy configuration of your optical inspection system with a wide range of stands and mounts according to your needs.
  Contact us for more information or request a demo!