U10, Ultra HD 2160p Digital Inspection Microscope
Item No. HD-017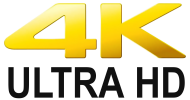 Making optical inspection enjoyable
Inspectis U10 is an all-in-one, reliable Ultra High Definition 8.3 megapixel digital inspection system with 10:1 zoom, auto focus, integrated illumination and on-board controls. Produces ultra sharp live pictures of your inspection objects up to 80x magnification on 28″ monitor.
Designed for Ergonomic Use
Inspectis U10 provides relief to eyes, neck and shoulders. The unique ergonomic design with 228mm working distance allows operators to sit comfortably in a good working position and carry out their optical inspection tasks efficiently.
Plug & Play
All-in-one, plug-and-play digital video system with HDMI output. Connect U10 camera directly to a 4K display or your PC/Laptop via Inspectis´ PCIe/USB3.0 converters and take advantage of the astonishing image resolution, high contrast and true colours in your optical inspection work.
  Contact us for more information or request a demo!