F30s, FHD Inspectis System Package, 500mmWD with Stand and Advanced Remote Control
Item No. HD-013-KIT-LWD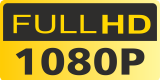 Turn-key Long Working Distance optical inspection system
Complete system with attractive package pricing.
Including F30s 1080-60p Digital Microscope with 500mm Extended Working Distance , Boom stand, LED Ring light and Remote Camera Control with Advanced Adjustments.
Turn-key digital inspection system with superior optics, large field of view and wide zoom range designed in industrial grade aluminium housing for Full High Definition image quality, where and how you need it!
Ergonomic
Inspectis F30s EWD provides relief to eyes, neck and shoulders. The unique ergonomic design with 350 to 495 mm working distance range allows operators to sit comfortably in a good working position on front of the monitor without interfering with the microscope and carry out their optical inspection tasks efficiently.
  Contact us for more information or request a demo!