F35s, Full HD 1080p Digital Inspection Microscope
Item No. HD-113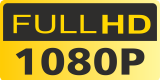 First Class Optics
35x motorised zoom and swift autofocus in robust aluminium housing for Full HD optical inspection where and how you need it! Available in two industrial grade form factors, F35 with integrated stand & illumination and F35s modular configurable system.
Ergonomic
Inspectis F35s and F35 digital microscopes provide relief to eyes, neck and shoulders through the unique ergonomic design, sharp images, built-in laser pointer and 230 mm free working distance. By allowing operators to sit comfortably in a good working position, their inspection tasks can be carried out more efficiently.
Powered by INSPECTIS© software
F35 digital microscopes are powered by INSPECTIS© software. With pre-calibrated F35 optics and its icon based graphical user interface INSPECTIS© is easy-to-use and efficient for different inspection and quality control tasks.
  Contact us for more information or request a demo!