F30s, 1080p Modular Digital Microscope WD 350mm-495 mm
Item No. HD-013-WD500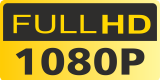 When Long Working Distance is Required
Digital Microscope featuring long working distance and wide field of view optics that deliver superior, Full High Definition image quality. Available in two industrial grade models with 495mm or 985mm working distances providing magnified imaging where and how you need it!
Designed for Ergonomic Use
Inspectis F30s WD500 provides relief to eyes, neck and shoulders. The extended 495mm working distance provides clear and clutter free bench space for working on objects that you can observe on the monitor right on front of you. You sit comfortably in a good working position and carry out your optical inspection tasks efficiently.
Efficient and endlessly versatile
Modular design of F30s WD500 allows easy configuration of your optical inspection system with a wide range of stands and mounts according to your needs.
  Contact us for more information or request a demo!