F30s, 1080p Modular Digital Macroscope WD 540mm-985 mm
Item No. HD-013-WD1000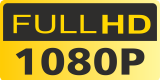 When 1000mm Working Distance is Required
Full HD Digital Microscope featuring extra long working distance and wide field of view optics. Delivers Full High Definition image quality via HDMI cable. Designed in industrial grade aluminum housing providing magnified imaging where and how you need it!
Designed for Ergonomic Use
The extended 1000mm working distance provides 1180x664mm clear field of view and plenty of space for working on large size objects. As with other Inspectis digital inspection systems, you sit comfortably in a good working position and carry out your optical inspection tasks efficiently.
Efficient and endlessly versatile
Modular design of F30s WD1000 allows easy configuration of your optical inspection system with a wide range of stands and mounts according to your needs.
  Contact us for more information or request a demo!