U30s, Ultra HD Inspectis System Package, 500mmWD with Image Capture and Video Recording
Item No. HD-016-KIT-LWD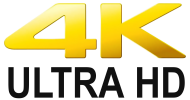 Making optical inspection enjoyable
Inspectis U30s-WD500 is a premium all-in-one Ultra High Definition 8.3 megapixel optical inspection system with 30:1 optical zoom range, fast auto focus and extended 495 mm working distance. Packed and ready-to-use with Boom Stand, Advanced Remote Control, extra +2 Diopter Macro Lens, Ring Light and digital Image/Video Capture.
Designed for Ergonomic Use
Inspectis U30s-WD500 provides relief to eyes, neck and shoulders. The extended 495mm working distance provides clear and clutter free bench space for working on objects that you can observe on the monitor right on front of you. You sit comfortably in a good working position and carry out your optical inspection tasks efficiently.
For inspection of large objects
Large Working Distance and Filed-of-View of U30s-WD500 system allows optical inspection of up to 670 mm wide objects!
  Contact us for more information or request a demo!